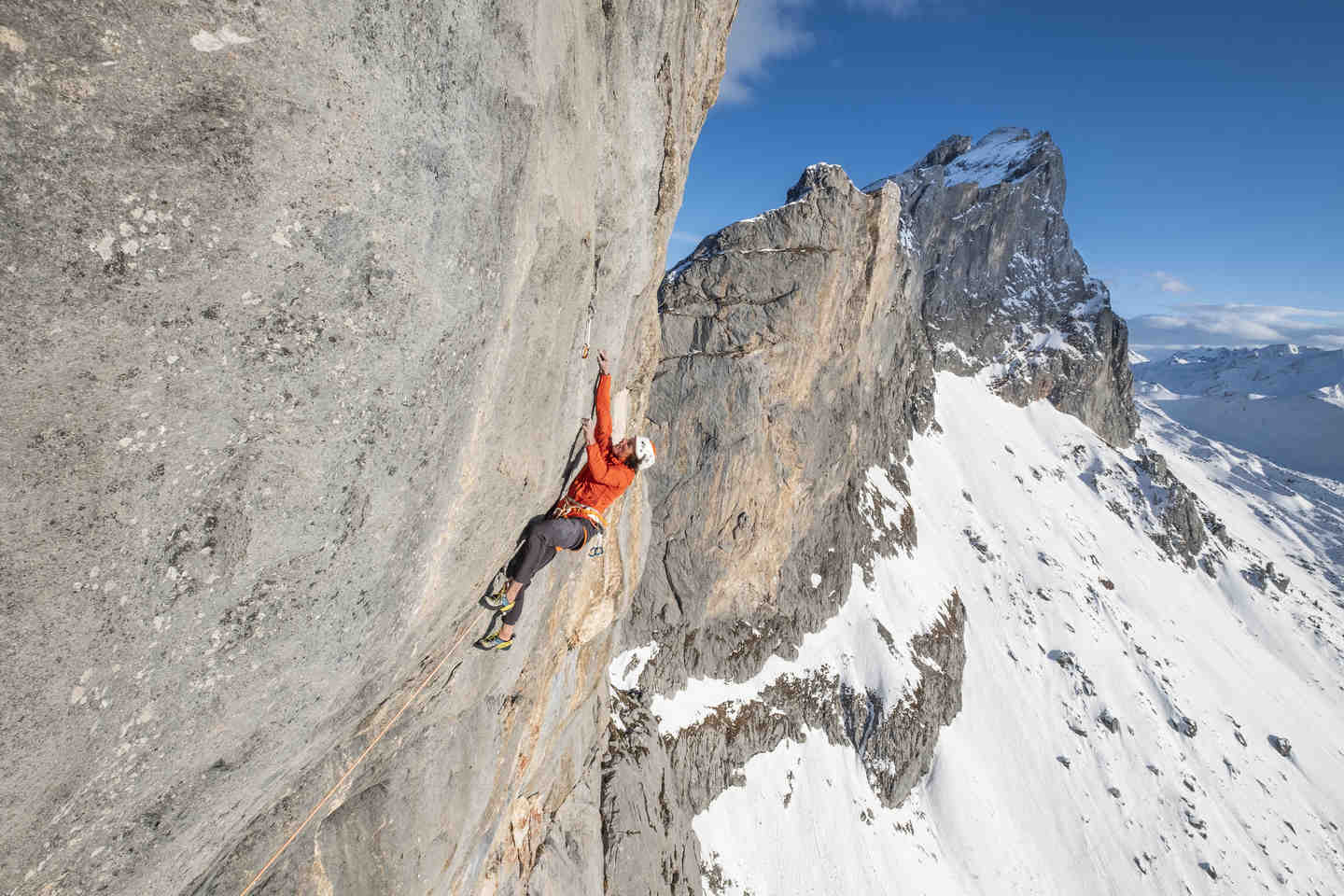 Story about a very long journey tells the story of commitment and dedication to face the first free climb of one of the most difficult multipitch routes in the world: Déjà, 8c+ (Rätikon)
Words: Fabian Buhl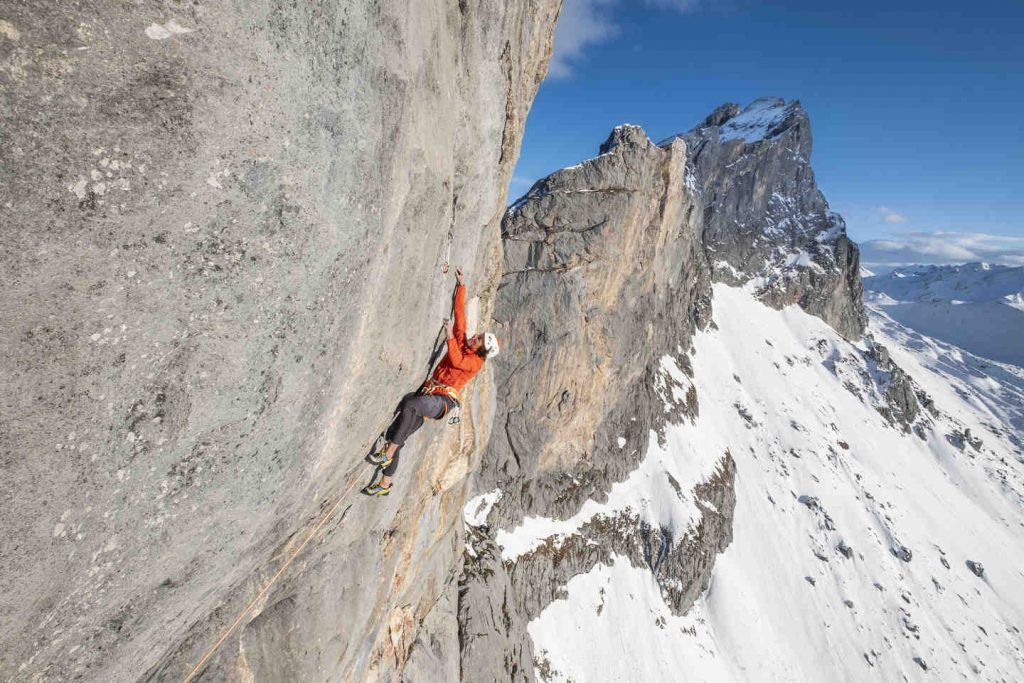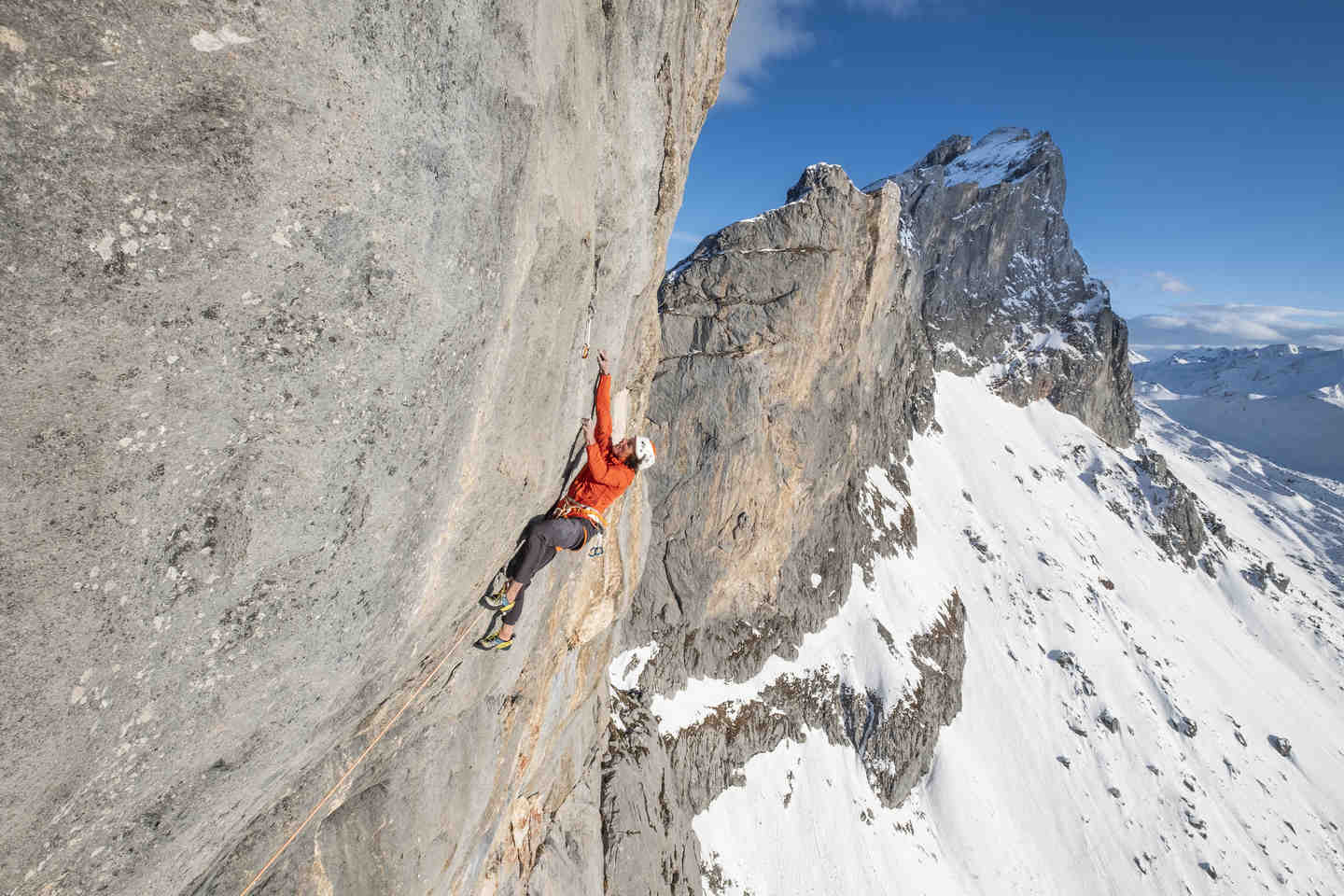 A totally new adventure started when Beat Kammerlander told me 5 years ago that I should check out Déjà. It has never seen a free ascent until then, although he has worked on it intensively between 1995 until 97. On my first glance onto the topo I found out it has been first ascended by my friends Michi Wyser and Andres Lietha (at that time I knew Michi, only).
I met Andres first during the winter 2018/spring of 2019 in Ticino. We spoke about Déjà and he directly offered to support me.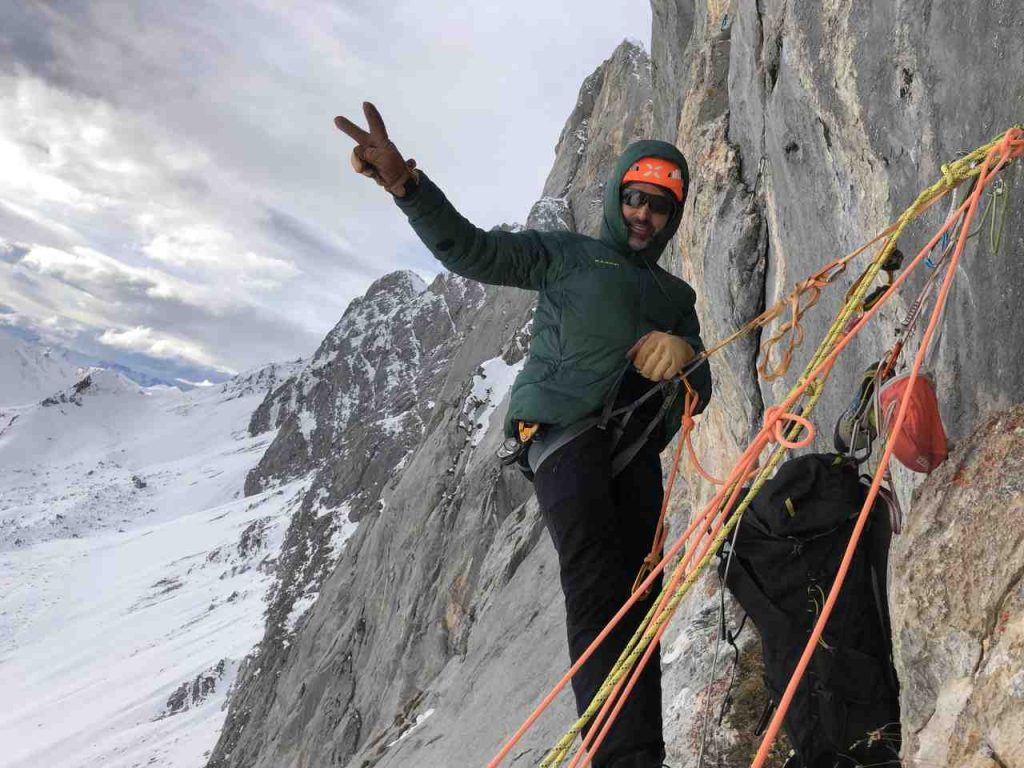 In the spring of 2015, I finally accepted the challenge and decided to analyze the crux sections of the route. After a time of dedication, I can finally find a method that allowed me to imagine for the first time the possibility of « redpoint » the route. The truth is that I have never had to work as hard as with Déjà to get to decipher all the movements of a route of these characteristics.
I went one season after another to Rätikon, often only to play and optimize the movements of the route. Shortly after starting to analyze it, I realized that I needed extraordinary conditions, since the type of climbing did not allow to climb on very hot days, because I would end up slipping.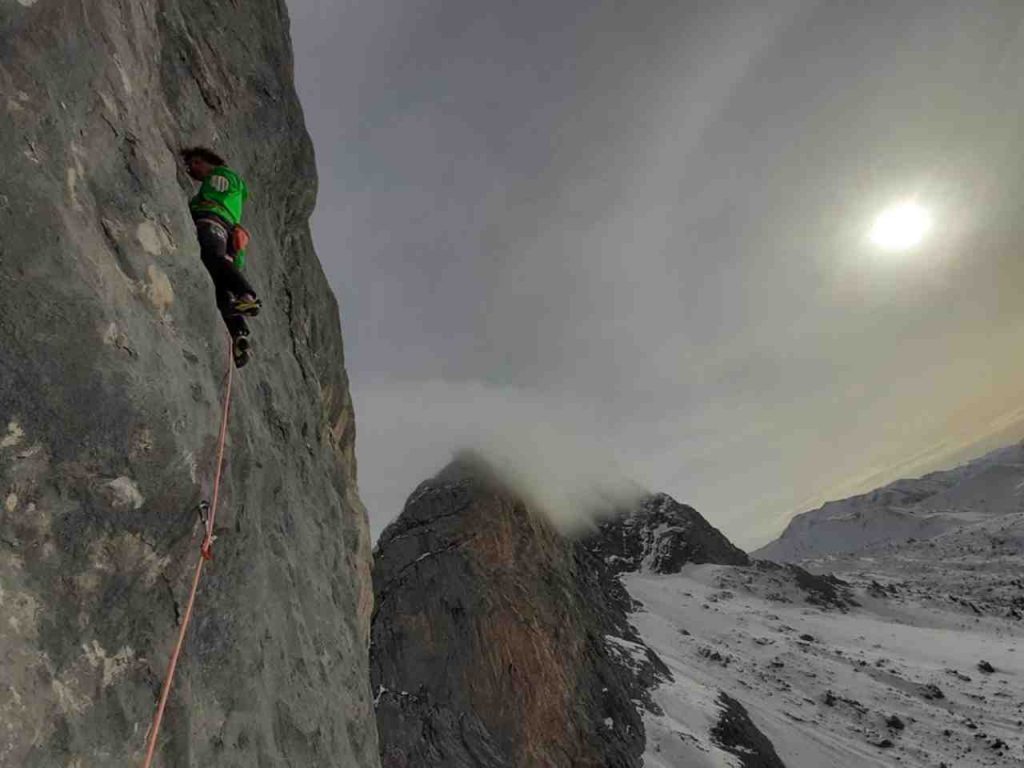 In autumn 2018 I decided to dedicate enough time on my agenda to face the challenge with full commitment. I needed to plan in advance the training to take my physical level to the ideal conditions to face climbing.
It took me a lot to acquire the physical conditions I wanted, but finally on October 6 I was back in Rätikon. The truth is that even though the physical conditions helped me during the climbing, the type of route required a precision and such a technique, that I had to memorize all the movements again in order not to make any mistakes. The disadvantage was that I could never try more than 3 or 4 times the movements of the crux, since the crimps are so small that just break your skin.
I knew from previous years that the main priority was to have no any cut. Therefore, I always invested the first try in the hard pitch. After a couple of attempts I was going to concentrate on the rest, which also required a technical and expecial dedication.
« I decided that the ideal conditions for releasing the pitch were one day without sun and a temperature of -2 to 5 °C. »
Having worked all the pitchs I called a couple of friends to come with me to try to redpoint the route, but the truth is that the crux remained a difficult problem to solve. I studied the movements intensely and discovered exactly what time of day and at what temperature I should try. So I decided that the ideal conditions to release the pitch were one day without sun and a temperature of -2 to 5 °C.

The disadvantage of the last season was that it snowed quite a bit, which complicated the approach with my car. I will remember the day before the redpoint for the rest of my life.
We drove through heavy snow until my old car was completely stuck. Not worried about the situation, we made the backpack and went to climb. This would have been a perfect day to free climb Déjà. Unfortunately, the clouds entered and the wind increased considerably.
In the ninth pitch, wind began to stick strongly, which made it impossible for us to keep warm. I tried the pitch a couple of times, but I always ended up falling to the edge of hypothermia. We decided it was time to leave.
I ended up quite discouraged that day, but Andrés told me: « Don't worry, we'll come back! Today it is not worth trying. » He was right. While I was doing the rapel, I reflected his words in my mind and relaxed thinking I had all winter ahead.
On the day of the redpoint we made the appointment as usual at 7:42 at the Landquart/Graubünden/Switzerland train station. I got up at 6:00 am and headed to pick it up. That day I did not sleep well and got up with a lot of sleep. Fortunately, at the time I picked up Andrés my motivation increased.
« After four pitches without effort I reached the crux and I could climb it at the first try. »
I have never climbed as much in automatic pilot mode as in that day. After four pitches without effort I reached the crux and I could climb it at the first try. I was surprised that something in which I had worked so long could come out so easy.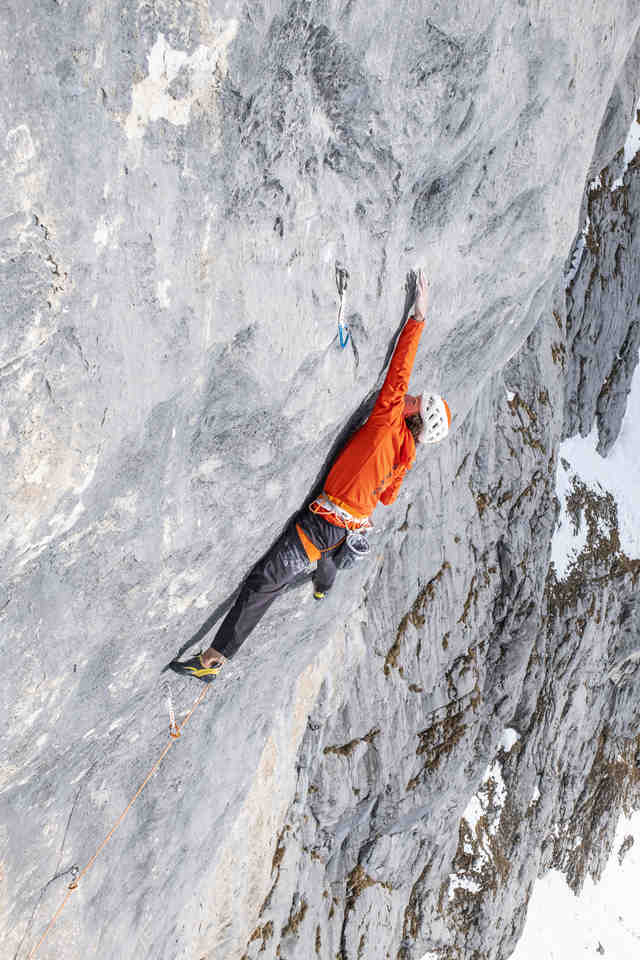 I got to the last long and I knew that I only had a 6b+ to reach the top. I knew my story that was already 4 years old would soon end. I climbed the last long and dragged myself to the small rock cave. Andrés got into the cave and I realized that for me it was a story of four years, but for Andrés it was already 27.
I climbed the last easy pitch and crawled into a little rock cave. Andres jugged up into the cave and I realized it was a four year long story for me, but for Andres it was a 27 year long story which got finally finished.
Suddenly, Andrés pulled out a bottle of champagne. Apparently, He had more hope than I did on that day. It was a surreal moment to share the glass of champagne in this unique place. But it was even more the fact that Andrés was in that place 27 years ago to make the first ascesion of Déjà and now he was here after the first free ascent.
Thanks to all my friends for their support, without you it wouldn't have been possible. 6a+,6c+,6b+,7c,8c+,7c+,6b+,6b+,7c+,7a,8a+,6b+