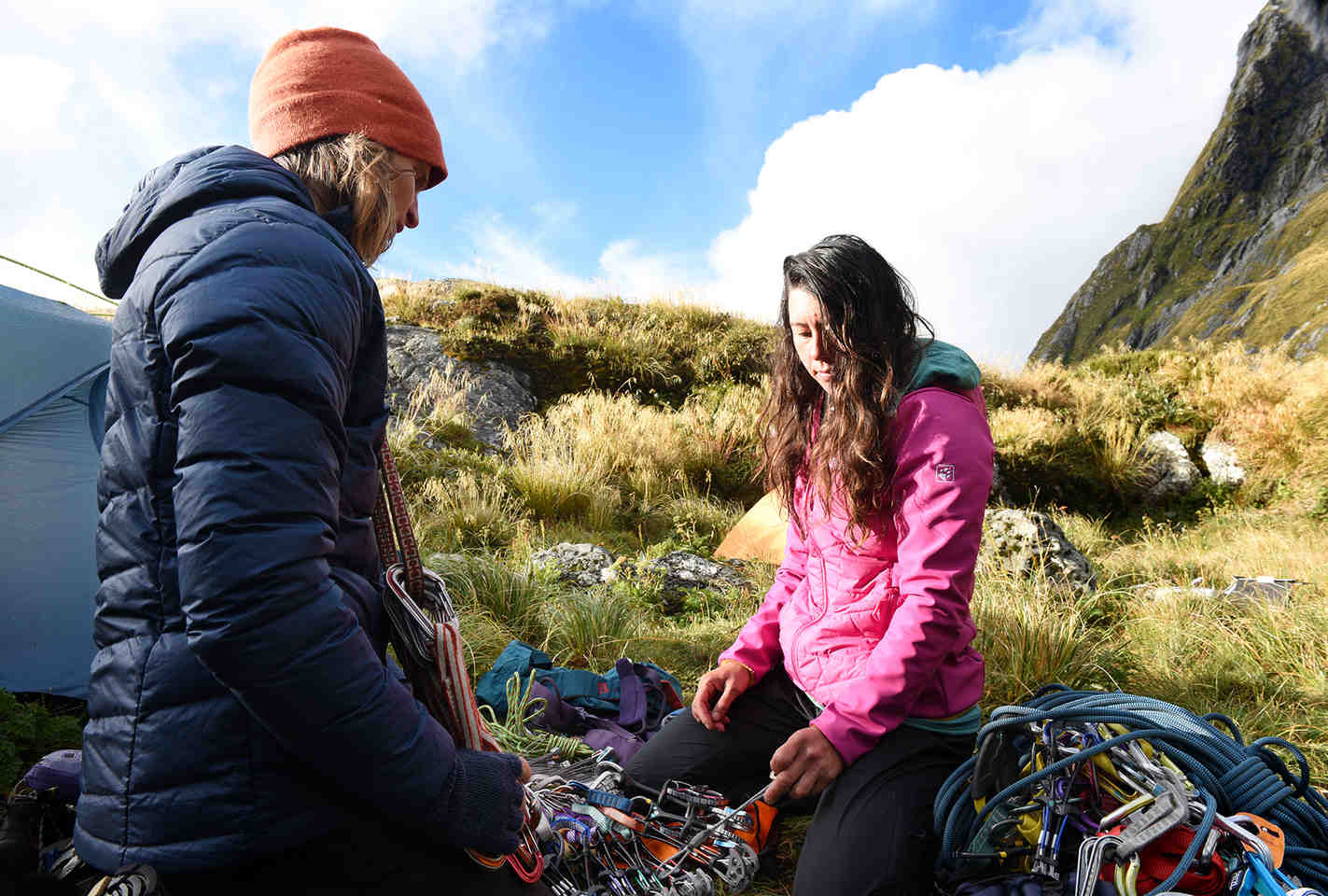 Text: Olivia Page
Sorting the gear
Almost one year to the day I was overlooking Wanaka lake applying for a women's adventure film grant: "The Travel Play Live Women's Adventure Grant is not about 'Insta-worthy' pictures of smiling women with perfect hair or pink washing the adventure / outdoor space" – TPL. I was submitting an idea for an all-female first peaks traverse and accompanying first rock climbing ascent in Fiordland, New Zealand. The fact that it was all-female was not really the hook, as very few people venture into this region – man or woman – but it would increase the visual presence of females following bold and exciting ideas in the outdoors.
Today mens sports receive over 90% of traditional media coverage. This has crippled the gender balance in the outdoor world by skewing females perception of where they fit into it. It has created what might be considered a self fulfilling prophecy. Exposure to athletes and mentors through the media creates an environment that encourages, inspires and pushes people to achieve bigger and bolder objectives. Females need mentors they can relate to.
Now one year on the same view fills my vision. A storm is rolling over the mountains and I'm wondering if in seven days Fiordland will open her gates to us. Our three peaks ridge line traverse of Terror Peak, Mount Danger and Lady of the Snows looks possible, if the weather plays nice. It rains up to 8 metres a year there. To our knowledge no one has attempted parts of the traverse due to the exposure and complicated terrain. In saying, a possible first climbing ascent up a canine tooth shaped peak in between Terror and Danger, unofficially named The Tusk, is well on the cards. The only other person known to attempt it tragically fell from its precipitous features – it is unknown if he'd made it.
Climbing in the mountains is a challenge. Filming in them is double that. We cannot go as light and fast as we'd like. Things take longer. Heavy packs hinder movement, ropes will probably come out more often than if we went light. Camera gear doesn't like rivers, cold temperatures or rain. The list goes on.
The film will hopefully be a story about four female climbers brought together by the spirit of adventure, a love of nature and the lust for climbing untouched aesthetic granite lines in rarely explored regions. United in their desire to push their limits, they dream to achieve something that can inspire the next generation of females to be explorers, adventurers, thinkers and eco-warriors – in a time when urbanisation and industry is threatening the natural environment, and humanity's connection to it.
The Totem Team:
Liz Oh AUS: Climber, scientific diver, nurse.
Rosie Hohnen AUS: Climber, outdoor guide, ecologist.
Ana Richards NZ: Climber, conservationist, explorer.
Olivia Page AUS: Climber, photographer, writer.
Additional film crew:
Simon Bischoff AUS: Drone pilot.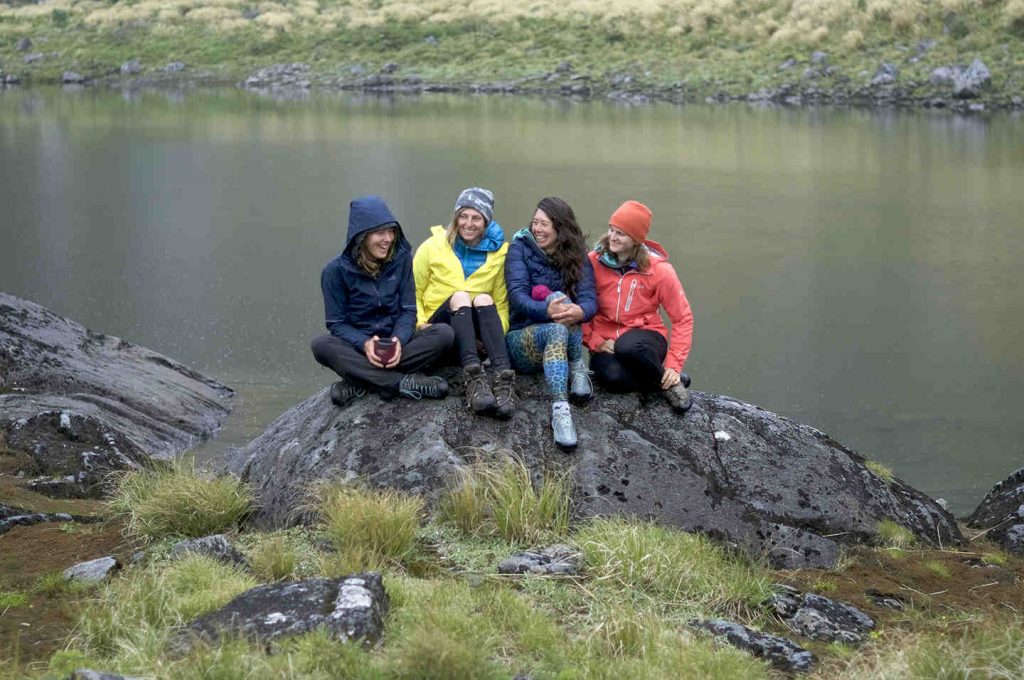 Website:
www.oliviapage.com.au/womensadventuregrant
Instagram:
https://www.instagram.com/olivia__page/
https://www.instagram.com/fiordland.climbing.expedition/

#totemcamspeople #genderequality #allfemaleclimbingexpedition #fiordlandclimbingexpedition #ecowarriors