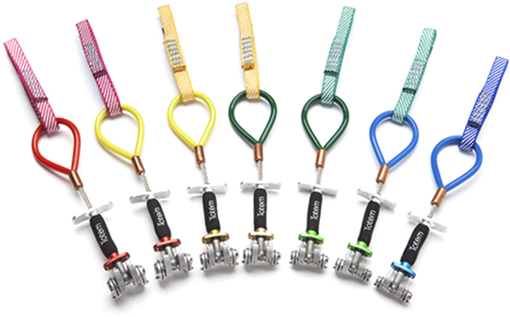 We, Totem MT., are voluntarily recalling all Basic cams with serial numbers starting from 1706200 to 1733205 (as shown in the figure below), which we kindly request you to stop using immediately.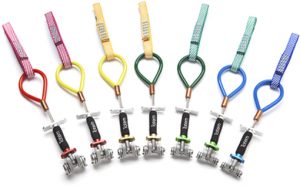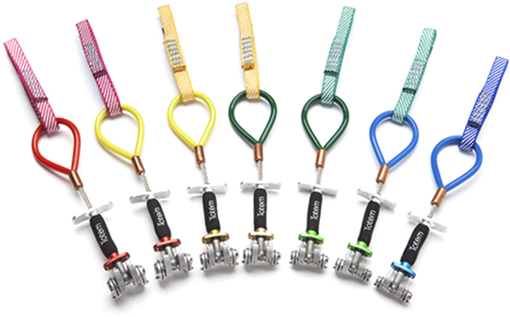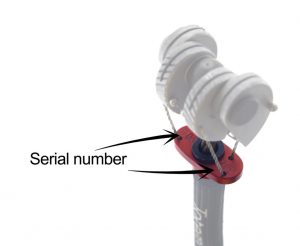 This recall is being issued based on our quality controls indicating a lower than expected strength specification of the brazing, which affects Basic cams of all sizes, manufactured between 7 February 2017 and 15 August 2017. While, as of today, no failure has been reported by any of our customers, their use as climbing equipment could lead to serious injury or death.
Due to this, if you happen to be an owner of a Basic cam with the abovementioned serial number, please let us know by sending us an email to recall@totemcams.com so that we can commence with the recall process.
We are a small but proud company committed to providing the best quality products to the climbing community, to which we belong. We apologize for the inconvenience this issue may cause to some of you, but know that we will do our best to manage it in a timely manner. Due to the size of our company and our limited resources, this will pose a big challenge for us, so we kindly request you to have patience and bear with us so that we can continue to do what we love: providing you with gear we feel proud of.
Yours,
The Totem MT. team.
FREQUENTLY ASKED QUESTIONS (FAQ)
What has the defect on the brazing been?
The stem, where the steel cable is brazed to, is CNC machined. A change made in machining process led to a change in a surface condition of the stem, and to poorer brazing properties.
How did you detect the strength drop?
A lower than required strength specification was detected in our internal regular quality controls.
Why are we recalling now a defect which started on February 2017?
The change in machining process referred above, was not considered by our Technical Office as critical for brazing properties, so no extra controls were made due to this change. Furthermore, the strength drop due to this change is only detected in a low percentage of units, so our internal regular quality controls took months to detect a faulty unit.
Which are the strength specifications that could be expected in the recalled batch?
After intensive testing of brazing units, we have found that the strength drops to 6-7KN in a 2% of the batch of units been recalled, while at list 90% of the cases show a strength above 10KN.
How will this incident affect to the future Basic model production?
We will reinforce both our manufacturing and quality control processes for the Basic. The production will be temporary stopped until we implement said reinforced processes.
The Basic model is individually tested. Why did this test not detect the defect?
The model Basic is individually tested at 5KN, which has been proved not to live up to our standards. The correction of the individual test load is one of the changes that we will most probably apply before to start the new Basics production.
Does this incident affect the Totem Cam model in any way?
The Totem Cams do not have any brazing process, so this recall does not directly affect them in any way. The swagging processes to join the cables of the Totem Cam are more standardized and are much easier to check than brazing processes. Furthermore, the Totem Cams are individually tested from 5KN to 9KN, depending to the size. However, Totem MT quality control processes could be improved in some way due to the issue found in Basic model brazing process. This shall also benefit the Totem Cam model too.